Graham Reid | | 1 min read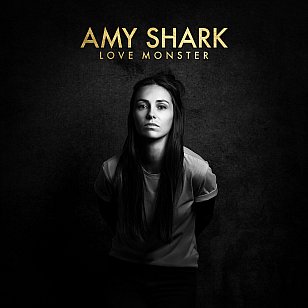 One of the most engaging artists at the 2018 Laneway event in Auckland was Australian Amy Shark because – as Elsewhere said in our review of the day – she looked like she was genuinely delighted to be there, laughed and smiled, and delivered snappy pop-rock with real style.
She seemed like a fun adult in a world of many moody kids.
So this debut album comes as something of a surprise because many of these songs sound aimed at a much younger demographic (the opening lines on the first track I Got You, already a proven hit, are "What did you think about me the second you saw me . . .") and she adopts the fashionable insecurities of youth . . . as well as a voice and sound which seems instantly familiar from mainstream pop radio.
The final song You Think I Think I Sound Like God starts with "I got a hundred secrets locked up inside my teenage brain . . ."
In many places there's not a lot to challenge unfortunately, although she can deliver some very classy and thoughtful pop: Never Coming Back is mid-period Taylor Swift dismissiveness with more bite, and the slashing beat of All Loved Up elevates the dynamic which shifts from caution ("I act like I know things I don't") to a memorably airy then determined chorus.
I Said Hi – her big streaming hit – is more adult view of the world a look back with self-confidence (albeit maybe misplaced), as are The Idiot and Leave Us Alone.
What also lifts this above the pack are the production and arrangements, from widescreen pop to intimate and breathy vocals, synth drums and acoustic guitars.
Interestingly among the big team on various songs are Joel Little (Lorde), Jack Antonoff (Taylor Swift, Lorde) and producer Dann Hume (Troye Sivan, Courtney Barnett). Mark Hoppus of Blink 182 sings on the duet Psycho.
Perhaps it's because of this heavy fire-power on hand that this feels just a bit too manufactured and cautious. And frankly towards the end of these 14 songs you feel you've heard all she had to say earlier.
Pitched perfectly for its market – which is obviously along the axis of those names above – but nowhere near as exciting, fun and vital as she was in concert.
A hit, of course.