Graham Reid | | 1 min read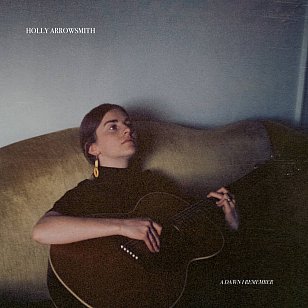 When this folk-framed singer-songwriter won the award for best folk album in 2016 on the back of her impressive but also tentative and sometimes overreaching debut For the Weary Traveller, you were reminded how quick we are to acclaim nascent talent and just how much pressure that can put on an artist.
We often don't give people a chance to grow up away from the public glare, offer them a chance to find their feet without the weight of expectation.
That Arrowsmith has come back so strong with this often remarkable collection is testament to her emotional resilience as much as to her rigorous songwriting, here a huge step up.
If you missed that debut, this album is still going to be the best place to start, especially if you like introspective, melodic folk which reaches beyond the downbeat voice-and-guitar end of the spectrum.
Arrowsmith and her husband have been literal itinerants for over a year and many of the lyrics here reflect the sadness of departure from the familiar and the glow of arrival in new places (the metaphorical Farewell which also alludes to the inhumane environment of big cities).
Titles here – from the album's inward – sketch out the symbolic and literal landscapes (Winter Moon, Autumn, Slow Train Creek, the latter two coming with widescreen arrangements behind her crystalline and clear voice).
These are strong, considered and finely focused songs about the seasons of life (the subtle but attention-getting opener A Gardener) and emotional place, and come with a genuinely poetic turn of phrase . . . but, again something a step apart from that debut, they are refined and more expertly attached to her melodies.
If before she sounded part of a familiar lineage you get a real sense here that Holly Arrowsmith has found her own voice (check the shapeshifting narrative of A View from Above) and is striking out into a very rewarding direction . . . and with A Dawn I Remember she is already well down that new route.