Graham Reid | | 1 min read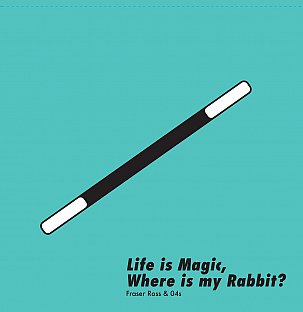 Although singer-songwriter Fraser Ross is sometimes described as "folk" that suggests something a little less than what he does across the 10 songs on this album with a small band. Certainly his intelligent songs seem written on guitar, but a yearning and taut piece like Salisbury Lane sounds as if at any moment it could spring into the epic grandeur of U2.
That it doesn't – because that would be too obvious as it has a Celtic heart – is testament to Ross' smarts, refined on stages in Scotland where he lived for a few years before returning to New Zealand, and specifically to Lyttelton where he now lives.
Elsewhere, as on the downbeat Davey Jones, he certainly cleaves to the folk tradition (if you understand that description to also include Mark Knopfler) but when the folk-framed pop-rock is given exotic guitar filagrees (the delightful Flamingo where the guitar part is pitched somewhere between the Caribbean and West Africa) you can understand why he is such a popular live attraction. He pulls you in with allusive stories and attractive musical settings (check Aladdin's Eyes).
In the Rain stretches more towards the widescreen but it never feels claustrophobic or oppressive.
There are further African touches on the elevating pop of Life is Magic Here is My Rabbit with township guitars and a gently pulsing beat, but John Jane right at the end is a gently polished jewel where secular and spiritual coexist in a quiet song which seems to take place in some distant time (or here now) with a warm colouring of guitar which could have come from John Martyn at his most restful.
Ross and his band the 04s – touring soon, dates below – impress everywhere here for their subtlety, spaciousness and understated strengths.
Fraser Ross and the 04s tour
Friday 17th August – San Fran, Wellington
Saturday 18th August – Lyttelton Records, Christchurch
Friday 24th August – St. Peters Hall, Paekakariki
Saturday 25th August – House Party, Whanganui
Sunday 26th August – Snails, Palmerston North
Friday 31st August – House Concert, Auckland
Saturday 1st September – Kumeu Arts Centre, Auckland
Sunday 2nd September – House Concert, Auckland
Monday 3rd September – The Bunker, Davenport
Saturday 15th September – Pidgeon Bay Hall, Pidgeon Bay
Friday 21st September – Fairfield House, Nelson
Saturday 29th September – Inch Bar, Dunedin