Graham Reid | | <1 min read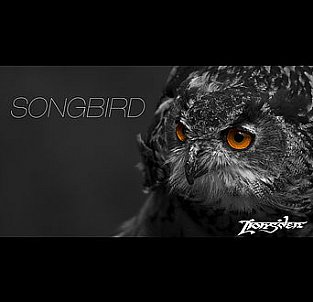 Perhaps this is more of a public service announcement for Elsewhere readers because this album by the gifted Korean musician/composer doesn't exactly shake our tree, other than admiration for the technical and arranging skills he brings to his meltdown of guitar pyrotechnics and electronica.
Rhy Dongju grew up in a classical household, was schooled in Western classical and traditional Korean music, and also studied painting under a master in Seoul.
He was 15 when he was encouraged by a friend to take to guitar and his influences are from the searing blues end (Gary Moore), prog players (Allan Holdsworth, John McLaughlin) and we might guess the Satriani/Vai school.
This album of guitar work appears to have been released at the same time as Transcendence, his compositions for orchestra under his own name.
He also uses the name Appassionata for his hip-hop incarnation.
So, a wide talent.
This digital-only album – some pieces of which are based on traditional Korean music – was started after he finished compulsory military service and he layered the elements (guitars, synths, sampled vocals, wordless singing) and produced it himself.
With its expansive sound, staccato fury, metal edge, soaring melodies and sometimes frantic arpeggios it will doubtless appeal mostly to prog lovers and readers of Guitar Player magazine.
Take a deep breath and hold on tight.
The first chance to unclench your fists doesn't come until the midpoint with the sonic landscape of the two-part Caged, after which it is (mostly) less punishing.