Graham Reid | | 1 min read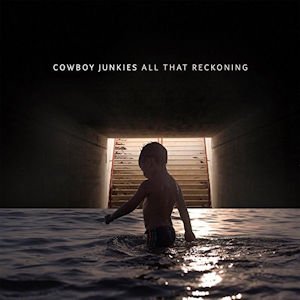 When Canada's Cowboy Junkies arrived in the late Eighties with their quiet and contained Trinity Sessions album – recorded in hushed tones in a church -- the landscape of music was very noisy: hard metal, gangsta, stadium rock acts . . .
Cowboy Junkies' subtle blend of moody folk, alt.Americana, respect for early Elvis and a whisper of Velvet Underground seemed to create a fresh breathing space.
But there was a backstory to the band, their debut album Whites Off Earth Now!! had been a sometimes blazing blues-edged outing, most of it at some distance from what they became for Trinity Sessions.
That other end of the spectrum however was something they would sometimes return to, and doubtless it cost them an audience among those who loved the whole background/dinner-party sound of Trinity Sessions, the album you could play but also talk over.
Elsewhere followed their career with interest (but did weary of so many live and compilation albums) and considered their 2007 album At The End of Paths Taken one of the best of that year.
For well over a decade the members have also gone their own ways into side projects and family life.
But this occasionally thrilling album manages to bring together many of their best threads: Margo Timmins' distinctively deep and intimately whispering vocals (although at times conveying a Patti Smith sneer as on the dense Missing Children); Michael Timmins' pointed and adult songwriting (politics, family, cynicism, fragile relationships); that hard rock edge they could deliver (the grinding and searing Sing Me a Song); their unique take on alt.folk and even neo-psyche rock. . .
There's brutal reality here too: Shining Teeth opens with "don't wanna see your shining teeth, show me your bruised and battered arms, prove to me that you'll be true, let me touch the wounds that haunted you . . ."
The title track dissects the emotion of a relationship with forensic objectivity, the first part which opens the album is one of their downbeat and moody pieces, the second version towards the end blazes with raging and discordant guitars as Margo channels her more powerful soul-blues style on the same lyric.
The shifts in musical styles, effects (backward guitars, fiddle etc), dynamics (quiet-loud) and emotions here make for an album which seduces and challenges in equal measure, and even when it's toned down there is often a sense of impending menace and fury.
As she sings on the emotionally constrained but tense The Things We Do To Each Other, "it only takes one small twist to kick it up a gear".
That's true of the emotions and sonic intensity here.
If The Trinity Sessions was a balm in a busy age, All That Reckoning is an uncomfortable album for an uncertain time.
You can't talk over it.