Graham Reid | | <1 min read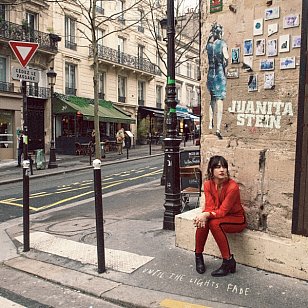 On this, the second album under her own name in as many years, the former singer-guitarist in ex-Australia, London-based alt-rockers Howling Bells continues here affection for Americana rock, nods towards Patti Smith directness and Chrissie Hynde-inflected pop-rock (both collide on Forgiver written with Brandon Flowers of the Killers) with convincing swagger.
There are smatterings of tender Spectorish/Fifties-influences pop here too (In Your Hands) given extra guitar muscle, edgy folkadelic rock (Fast Lane) and almost everywhere assertions of self-confidence wrapped in music influences by widescreen alt-country. (It was recorded in Austin with Stuart Silkes who has done the deed for Cat Power and the White Stripes).
Cool at the midpoint is cracker which opens as a chipping little ballad and works itself up into a lather of fury and guitar pyrotechnics, and right at the end French Film seems to aim for the midpoint between Roy Orbison balladry and the Shangri-Las tenderness.
This is an enjoyable but ultimately undistinguished collection where moments leap out rather than full songs, and there mere fact you might hear influences rather than Juanita Stein tells you she might be well on her way, but not quite there yet as an individual and identifiable singer/writer.