Graham Reid | | 1 min read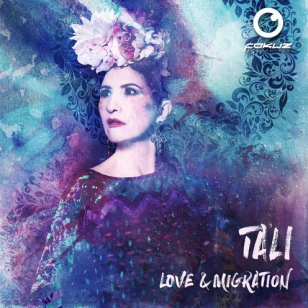 Those who follow the great turning wheels of popular music taste may be surprised by a drum'n'bass album at this time. In many ways it seems almost anachronistic given that, to the casual passerby, drum'n'bass was an idiom from the mid Nineties and ran at its peak for about a decade or so thereafter.
The many off-shoots kept the exciting and often staccato electronica alive but as a genre it doesn't quite command as much wide attention as it used to.
And let's also note that acclaimed NZ drum'n'bass DJ Tali – Natalia Sheppard – hasn't released a drum'n'bass album in seven years, a long way on from when she was being raved over in Britain in the early 2000s.
She left the scene, explored other musical and literary passions and here makes a very impressive return to the genre . . . but with some seriously smart musical twists, intelligent lyrics and enticingly strong and expressive vocals.
And impressive guests: Among others Australian George Fisher and Malaky on the soulfully ambient sound of the title track before the beats and the traditional song structure kick in (it's an impressive pop track outside of the genre, as is Silhouettes with Kapsar and dLo); even more oceanic ambience on the whispered assertion of Language (with Fokuz labelmate DJ/producer SATL out of Poland); the terrific Indigo Drive with Vanguard Project where the label "liquid drum'n'bass" really makes sense and her controlled vocals flick out some fast but soulful rap . . .
Local contenders (notable the equally soul-kissed Ed Waaka on the spacious seven minutes of Falling Leaves, RosaDub and Truth on the slow and intimate ballad Bone) also appear, but at heart and soul this is MC Tali's aural fingerprint.
Right from the off these 11 tracks engage courtesy of her vocals and guests, and that urgent drum'n'bass sound is just part of the very big picture.
So a different kind of drum'n'bass which comes freighted with various musical histories and plays like an album of different aspects.
Much recommended.
MC Tali's Love and Migration is released Friday October 26