Graham Reid | | <1 min read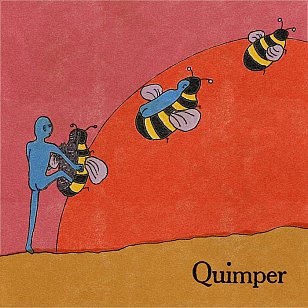 This UK outfit had me when they mentioned The Cleaners From Venus in their modest approach to Elsewhere.
If you don't know that band then immediately seek out Giles Smith's Lost in Music which is hilarious and a somewhat true story about his time in that unsuccessful but now cult band: It is "one man's journey into the world of rock and then back to his Mum's."
In truth, one member of this duo of Jodie Lowther and John Vertigen (the former) just did videos and artwork for them and the latter ran Soft Bodies Records which now seems to be on extended rest break.
Not knowing what to expect – probably left-field pop? – this came as a very pleasant surprise: 10 instrumental pieces (with wordless vocals) which are dreamily ambient and sometimes slightly eerie soundscapes (Skin Without Size), some quietly charming and others obliquely oppressive, a few with reference points in some of Eno's Obscure catalogue, others with an angular pop quality or electro-minimalist like a trying-harder Kraftwerk.
Check it out here, you might be – like me – pleasantly seduced. They seem extremely productive too.