Graham Reid | | 1 min read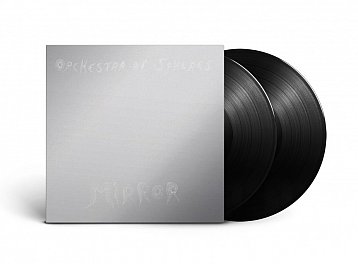 Although the Wellington progressive, psyche-improve ensemble Orchestra of Spheres have not previously been consistently impressive in their recordings, they have certainly refined their focus since their first outings.
And here you have to admire their courage in opening with 10 minute drone-based piece which has a backdrop sounding evocatively Tibetan with chant poetry lyrics and a scraping viola passage up front.
It isn't for the faint of heart but it is pretty damn compelling and sets the mood for an album of faux world music-cum-psychedelic sounds, primal funk (Ata with wiggly synths) deliberately lo-fi percussion and a real sense of presence and immediacy in its production.
There are enjoyable elements and borrowings from minimalism and Frippertronics from guitarist Daniel Beban aka Baba Rossa (the opening passages of the delightful Sandpiper with weightless vocals) and his terrific Sahara blues figures on the joyride of Summer Fungus.
The sonic effects and tape manipulation on the two minute Omni might not get many repeat plays but sets up the taut guitar and percussion white funk of Omni Omni. And the closer Foggy Day starts as a spaced-out ambient piece and over its nine minutes reshapes itself into some things very different.
What still pull OoS back a notch is their lack of an engaging vocalist powerful enough to ride over their sound, their default position is often a chant speak-sing.
But other than that reservation, the faith that Britain's Fire label have in them – on the back of their success as a touring unit in Europe and the US as well as some appearances in China – is vindicated by Mirrors.
By their very nature Orchestra of Spheres will probably always be a work in progress but here the allusions to desert blues guitars and childlike mischief (Chimes, and on Koudede which is a gentle lament and tribute to the late Tuareg singer-guitarist of that name) and willingness to work more reflectively (the lovely layered vocals of Nell Thomas aka Mos Iocos on Black and White) than go for full on out-to-impress psychedelic landscapes suggest much enjoyable progress has been made.
Their best yet.