Graham Reid | | 1 min read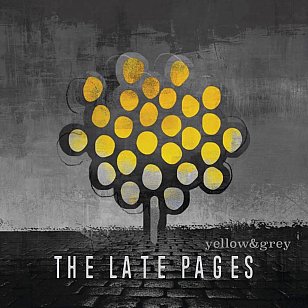 Recorded by Louis Bernstone at his Ellamy Studios in Auckland (as was the recent Flaming Mudcats album) this searing album of 11 powerful power-pop, alt.rock and dynamic ballads all come from the pen of singer, guitarist and producer Andy Smith who formed the Late Pages seven years ago and has seen off an EP before this.
So you get the sense there are, if not road miles then at least some serious hard work having been done.
On the opening salvos – the thrilling guitar jangle of Come and Go and the dark swathe of sound that is (slightly Coldplay-influenced) rock ballad of the title track – Smith is clearly influenced by the widescreen sound of post-grunge guitar rock but leaning more towards contemporary alt.rock.
These songs fairly blast out of the speakers over a shudder of guitars and drums (Jono Sawyer) but also keep the idea of songcraft close to hand in big choruses.
It's not all sonic aggression – acoustic guitar sets the base of Embracing Change and Waiting for that Call, the poorly-titled First Day of the Rest of My Life chugs along like the best power-pop – and when they hit Going Down or Mirrors other sides of them is revealed: a downbeat and moody prog-folk aspect on the former and a metal edge on the latter.
There's bristling Nineties power-pop on Say What You Really Think and jerky pop on Confessions of the Heart.
Smith and his Late Pages (there seems to have been a revolving door of members) sound like the kind of band which would have a formidable stage presence which would encourage as much dancing as serious fist-pumping.
In a better radio climate where mainstream programers were more sympathetic to local music there are more than a few songs here which would do well if given airplay.
As it stands however they have to fight their way through the overcrowded digital world on Spotify, bandcamp etc.