Graham Reid | | <1 min read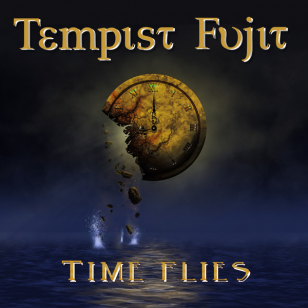 First let it be said that yes, their name is a deliberate play on "tempus fugit" (time flies, in Latin). And second that there seem to be two bands working under that moniker on this 12 song debut album by the Northland quartet.
The first half are solid originals grounded in Bon Jovi and US stadium rock (and they acquit themselves well on the wall-shakers and ballads) then in the second half things turn more towards mainstream pop-rock (Bring It On a New Day is ridiculously catchy), Daynes Song has a rap section, there are touches of reggae-rock one-drop (Just One
Thing), a strong summertime ballad on Here Comes the Day and from Home onwards after the midpoint the lyrics all sounds more personal, especially Daynes Song.And Home comes with a powerful haka backdrop.
There's a lot to like here, not the least Lisa Walters' take-no-prisoner vocals, Doug Gordon's pinpoint guitar solos and their fist-tight sound, but it's just a little hard to get a bead on them.
However the mix of roof-shakers, ballads, pop and rock and instantly familiar genres must make them enormously popular live.
There is ample evidence on-line to support that belief.