Graham Reid | | 1 min read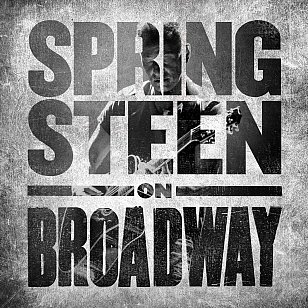 When Bruce Springsteen took up residency at the Walter Kerr Theatre in New York for a year of his autobiographical one-man spoken word and song shows, there was unanimous acclaim for it.
He told a selected version of his life through anecdotes and acoustic reworkings of some of his classic songs over more than two hours.
Night after night.
He'd avoided the Elvis'n'Elton etc route to Vegas and here made fun of himself (the guy who was desperate to get out of his hometown now lives 15 minutes away from it) and this hero of the blue-collar world never worked a five-say-a-week steady job . . . "until now".
The Netflix film of the show is doubtless on every fan's viewing list (and doubtless will appear on Blu-ray) but . . .
It's hard to get truly excited by this double disc.
Those who only know a little of Springsteen might enjoy being taken for the ride through his back pages, but those of the true faith – especially fans who have read his Born to Run autobiography – will be in such familiar territory that this falls somewhat flat.
That's despite his humour early on which then morphs onto that trope of so many comedians, that HE. SHOOOUUUTS. STUFF. HE. WANTS. YOU.TO. "GET" (his book was full of such passages in capitals) and then becomes overtly sentimental, especially when talking about his father.
In Springsteen's world early on his brooding father was a figure to rebel against and revile (check the early bootlegs) but now is elevated to the mythic status of the working class man on whom he modeled himself in the absence of actually knowing any working class men.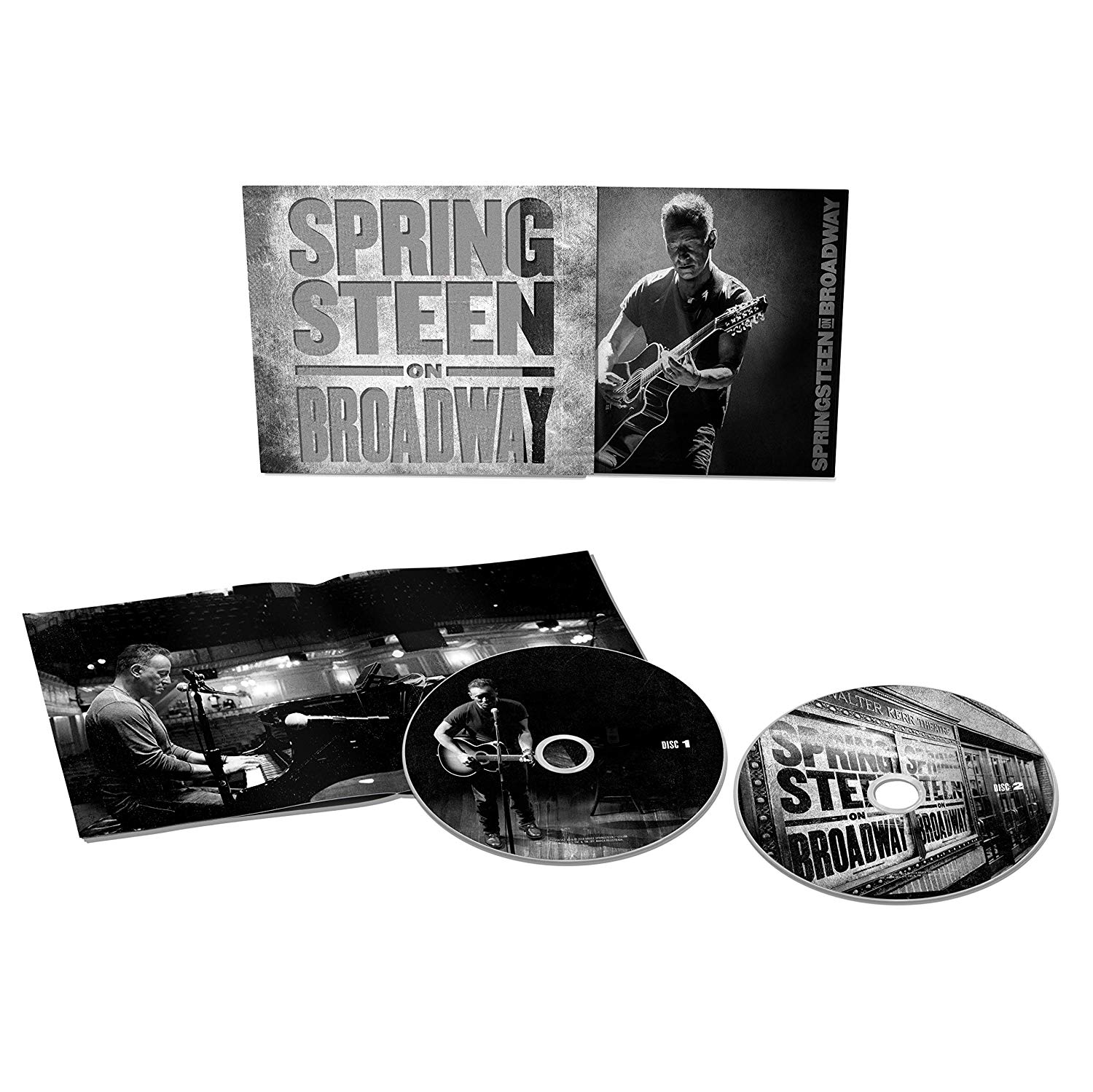 His wife Patti Scialfa (second wife, the first is not mentioned) appears like an angel and the sentiment is laid on again.
So it goes.
This is at its best – if you haven't read his autobiography – when he talks of his childhood and growing up, and again when he speaks of the attrition of Vietnam (he, like the current President and many others, avoided the draft) and the latent guilt he felt about that.
Read the book, seen the Netflix then this is surplus to requirements.
Hand declared: I've followed the career and read the book but not seen the Netflix . . . and so also found this something to listen to once then file.