Graham Reid | | 1 min read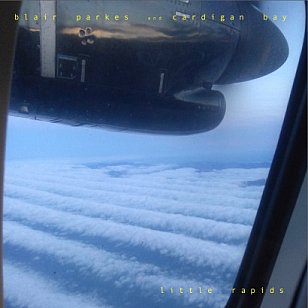 Christchurch musician/artist Blair Parkes has appeared previously at Elsewhere but this album arrived in November just as Elsewhere was mopping up paying work and folding its tents for a while so . . .
Parkes is a remarkable character, not the least for writing this life-affirming piece at the very end of last year about previously being diagnosed with cancer, love and life when living with the treatments and making music.
This album which glows with sonic colour was created during that awful year which he writes about with undemonstrative ease, humour and grateful acknowledgement of those – friends and professionals – who were so supportive.
It never sounds self-pitying – lovely title when you think about it – but rather has a mood of ambient, breezy uplift. If you didn't know the background you might never guess his circumstances.
In that remarkable piece he says, "I tried to avoid my health experiences as a lyrical subject. It crept in. I wrote a lot of songs lying on my bed or on the couch in the lounge. Most began with piano chords played on the laptop. I'd add some words to get my idea and redo them later in the shed. It's been a freeing creative process. Singing is harder than it used to be. Quite often I can only sing a couple of words at a time. My range is smaller and my tone is thinner now. I can't push my voice as hard. I have to sing in a gentler way. I'm still working it out."
He also says, and this sums everything up, "Work is life. I love the creative side of what I do, and in a time where most of my life has been in the hands of others, to continue to make music has been to continue being myself – with creativity, fun, achievement and agency. A richness for which I am very grateful."
A truly wonderful album of glistening dream-pop.
Available from bandcamp here.