Graham Reid | | <1 min read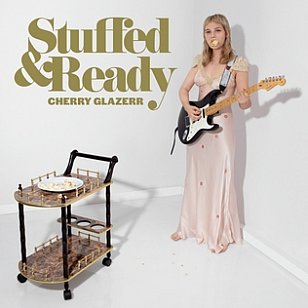 Some part garageband with a dollop of power-pop alongside songs which could fill a stadium, this trio from California around singer-guitarist Clementine Creevy hold fast to some old values which sometimes also marry punk energy with studio polish.
Despite that collision of styles and references – all of which have pop values at core – there is sameness among many of these 10 songs which means the individual parts lack strong identity and too many merge into a persistent blast of angst over widescreen guitars.
But at their chugging best (the more pure and pulled-back pop of That's Not My Real Life) and the breather of Self Explained and Isolation at the midpoint which places a ballad against a spare backdrop which becomes a maelstrom of noise, they come off like a smart'n'snappy New Wave band with issues.
Very little here you wouldn't have heard before and doubtless Cherry Glazerr are more enjoyable and distinctive live.
There are a lot of albums in the world, this is another one.