Graham Reid | | <1 min read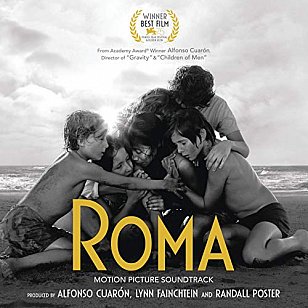 It may not be a fair test, but one way of assessing a soundtrack as a standalone item outside of the images is how it works if you haven't seen the film.
Many soundtracks these days are compilations rather than music created specifically for a film – a practice many date back to the success of Flashdance in '83 which toped charts everywhere and spawned the compilation/soundtrack industry.
Not having seen the much acclaimed Roma – set in Mexico city – means coming cold to this collection of slightly kitsch and familiar Spanish-language pop (Jose Jose's '70 chart-bothering ballad La Nave del Olvido, Javier Solis' MOR classic and the familiar Italian ballad Quando M'Innamoro) in the same space as Javier Batiz' Spanish-language House of the Rising Sun (dramatic, over-wrought and guttural), Yvonne Elliman's heavily orchestrated treatment of I Don't Know How to Love Him (from Jesus Christ Superstar), Roger Whittaker's Mammy Blue (a godawful song by anyone), the melancholy Those Were the Days by the relentlessly optimistic Ray Conniff Singers, Christie's Yellow River (your call on that, I know what I think) . . .
There are some great songs here – you'll recognise an English version of Leo Dan's Te He Prometido, Ciudad Perdida is a great, mad guitar-driven surf-rock'n'roll instrumental – but with a musical deck as shuffled as this (melodramatic Mexican pop to English MOR) you do need to see the film to appreciate whatever context they appeared in.
Not a standalone item.