Graham Reid | | <1 min read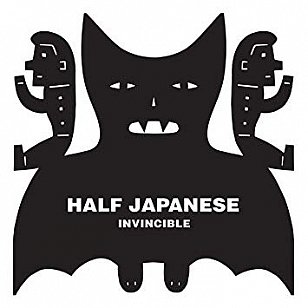 And now something for those hardy few who live in that small space where the Venn Diagrams of sci-fi and horror intersects with post-No Wave rock and indie-pop.
The longtime on-going project of Jad Fair (with a revolving door membership) Half Japanese here return with perhaps their most accessible outing yet.
The outsider/art post-punk edges have increasingly been worn smoother over the past decade, the line-up has stabilised, here Fair doesn't play his famously untuned guitar and his anxious vocals are audible and suitably infused with just enough paranoia (The Puppet People, Return of the Vampire) to keep the quirky edge.
It's all a bit adolescent from a man in his 60s but that's long been his thing so . . .
The surprise factor here isn't the odd obsession with B-grade art but that this sounds so mainstream in its pop-rock: "Like an apple before its pie, like a cloud with a sky, that's how I once was, but no more. Not I, now my world has changed . . . " he sings on the pop of No More.
Sounds like he's in love too, without cynicism either.
If the idea of pop with a large measure of sci-fi and silly lyrics appeals then over time Half Japanese have moved closer to you than you might have thought.