Graham Reid | | 1 min read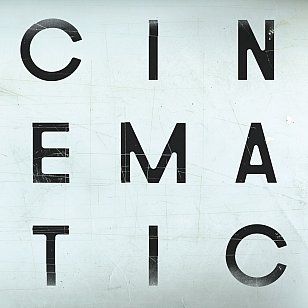 It has been more than a decade since the previous Cinematic Orchestra album Ma Fleur and the landscape for lush, soulful, romantic and sometimes quasi-ambient music has changed.
Not the least by artists on the Erased Tapes label, for example, who have sometimes a brought a not dissimilar ethos to bear in music which can be, or is, used in soundtracks.
For Cinematic Orchestra to still claim a point of difference must have troubled them a little, but their way through here is not just classy guest vocalists (the wonderful Moses Sumney arrives on the title-track opener, Roots Manuva and others in the following six pieces) but a sense of actual grandeur beyond the sometimes fragile landscapes of others.
And here too is an undercurrent of emotional dislocation announced by the more downbeat and uneasy A Caged Bird/Imitations of Life featuring Roots Manuva whose stentorian vocal offers "I see the caged bird . . . I see king, I see queen . . ." before a dramatic, descending string passage. The beats here are increasingly urgent and although keep a steady course you feel they are pushing things off-kilter.
The two instrumentals – the nine minute Lessons and the slightly short The Workers of Art – are similarly guided by a sense of foreboding and wary tension; the soundtracks to documentaries with strikingly beautiful visual images of post-industrial wastelands punctuated by gasping factories and, in the case of the latter, slo-mo interiors where imprisoned workers are dwarfed by the machines they serve . . . and a lone flower grows through a crack in the concrete.
So yes, there are shafts of light despite the uneasiness as on the centrepiece ballad Wait For Now/Leave the World where soul singer Tawiah opens with the reassuring promise of "Take my hand and see where we could go when you take the leap . . ."
That said, Zero One/This Fantasy with Grey Reverend is the most disturbing but also cleverly understated in its melodies. Interpret this how you will: "In this fantasy everyone is someone to believe".
To Believe has been a while in the telling – the title track single was released almost three years ago – but the result is sufficiently different, classy and sometimes more daringly exploratory than the peers who have appeared more recently (the 11 minute-plus close A Promise is magisterial in scope) that it has been worth the wait.