Graham Reid | | <1 min read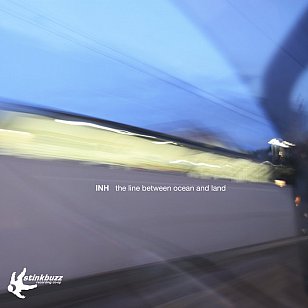 The nom-de-disque for Wellington's Craig Houghton, Insert Name Here kicks off this fourth collection (accrued over five years) with short slice of Robert Fripp/Eno-esque guitar effect of Exordium before dark psyche-folk over a buzz'n'fuzz of slo-mo shoegaze guitar on Losing It and then – after a brief burst of children's laughter – we are into the lo-fi but widescreen guitar textures which introduce and then underpin the dreamy ballad Slightly Stunned.
These openers set up an album of pleasantly seductive, narcoleptic pop-sonics delivered by washes of guitar and sometimes emotionally flattened or whispery mid-distance vocals.
The Big Game is a stately piano piece with guitar textures which again recalls Eno in an ambient ballad mode.
If there's a problem here it is this: that sometimes Houghton tries to say too much when economy would have worked better in the context of the dark ambience (as on the dogged seven minutes of The Ocean Turned On You for example).
And that his vocal range is limited and sometimes eases gently away from the melody into flatness which ruins the effect, especially in the songs about death and departure which should be engrossing.
But, with those reservations accepted, this somewhat discomforting dreamscape collection at least has a consistency of purpose and vision, some of which will not be unfamiliar territory for many . . . especially those with Fripp/Eno albums and slo-shoegaze in their memory banks.