Graham Reid | | <1 min read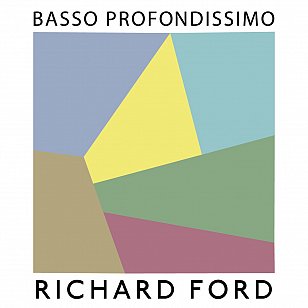 British-born, LA-based producer/composer/bassist Richard Ford is the sum of many influences, from Bill Nelson's Red Noise band to soundtrack work, jazz to Latin-influenced music, downtown NYC in the Eighties to remixing for successful Hollywood movies.
The soundtrack work perhaps best explains the evocative Dusty Theatre, a brooding and multi-layered piece with a sense of film-noir menace despite the melodic resonances of electric bass.
And on the opener Calango Reco with Michelle Gonzalez he loops the percussion to create a soundbed for her wordless vocalisation and his shuffling, danceable bass lines.
If Dusty Theatre creates its own images in the imagination, this one invites soundtrack use and appropriately warm visuals.
The other main original in these five tracks is Sinking Up which lives somewhere along the Pat Metheny/Bill Frisell line where one of the shimmering basses comes across like a desert-blown steel guitar and others provide the rolling thunder landscape. The final piece, the two minute Westbeth, is a gentle improvisation of six-string electric bass.
Elsewhere Ford pulls a small band together (keyboards, Moog, percussion, vocals) for a Latin-flavoured run through George Duke's breezy Malibu and offers a multi-tracked solo interpretation of Egberto Gismonti's delightful Palhaco.
This is a short calling card – just 27 minutes – but as a belated personal statement after two decades of studio work it is warm, inviting and – especially on Dusty Theatre – persuasive evidence of a composer/player who has that ability to turn sound into something more visceral and visual.