Graham Reid | | 1 min read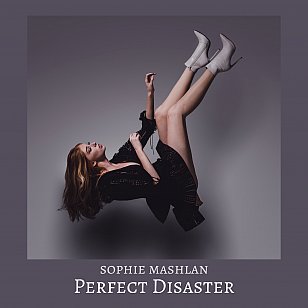 This young singer-songwriter is in her final year as a pop music student at the University of Auckland, but while others are getting singles together she leaps out with a fully-fledged, professional and mature album which has elements of dark country woven through the sometimes heroic pop-rock songs and the literate, reflective folk.
Given she's already sprung a couple of singles (included here), has opened for Donavon Frankenreiter and Vance Joy, and recorded this with the estimable Ben Edwards in his Lyttelton studio it's seems a bit redundant to say she's on her way.
She's already there.
And with material like the powerful, string-swirling big ballad Ocean's Tide here she is someone who commands attention for her expressive vocal power.
At the other end of her considerable emotional range she dials things right down to intimate acoustic folk (17 Days with a cleverly distant, almost hymnal backing vocal).
So here are 10 discrete songs – she doesn't anxiously overplay her hand but keeps the running time economic -- which deliver downbeat folk-rock (the acid anger of Not This Time with appropriately stinging guitar, the brooding menace of the single/opener Let You Down), widescreen acoustic ballads (the mini-epic Flowers and the Sea which must be compelling live), lyrics which hook (try Pictures) and interesting sonic settings with electric guitars, cello and much more.
Check out the powerful I'll Never Know, it's the calling card of someone who seems capable of channeling personal experience into popular art.
Sophie Mashlan is a preternaturally mature writer on the evidence of this album which announces an impressive talent to be heeded right now but is also going to be one to follow.
Already there.