Graham Reid | | 1 min read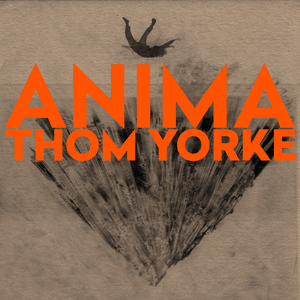 When the Italian indie-cult horror film Suspiria – with a soundtrack by prog-rockers Goblin – appeared on television recently you had to wonder why, after more than 40 years, it would suddenly pop up on the small screen.
Perhaps because of the recent remake which had new and very impressive music by Radiohead's Thom Yorke?
Maybe encouraged by the approval his soundtrack garnered – although he says he was inspired by dreams, Jung and Flying Lotus – Yorke scored the music for the 15-minute choreographed film Paul Thomas Anderson's Anima (on Netflix since June 27).
The soundtrack (which contains three of these pieces), while not being a sequel in any way to his Suspiria, is similarly electronica-evocative with his high, dreamlike vocals and a sense of emotional disorientation.
Twist opens with a rapid loop of the title then embarks on a journey of beats, seductive electro-pop . . . which might be the most chipper track among the nine.
Although once the sonic throat-clearing its out the way, I Am a Very Rude Person is neatly close to some glitch-funk by Flying Lotus with a soulful vocal.
If there is desolation here it sounds more warmly embracing than some of his previous electronica-based outings. Aside from the increasingly dense and Gothic landscape of The Axe which is genuinely disturbing and only pulls you back from the ledge through his aching vocal part. (Until you listen to what he is actually saying, then you might want to jump.)
Certainly you also sometimes get a sense of sketched ideas rather than completed art (as with the last Flying Lotus album) but again Yorke has found an outlet with a visual component to exercise himself in a genuinely interesting manner.
Anima – produced by Nigel Godrich -- is currently available on Spotify but will be available on CD, black double vinyl, a limited edition orange double vinyl and a deluxe 180g heavyweight orange double vinyl, on July 19.
(The double vinyl includes a 40-page book of lyrics, and pencil drawings by Stanley Donwood and Dr Tchock).
A bonus track Ladies and Gentlemen, Thank You for Coming is only available on the vinyl.