Graham Reid | | 1 min read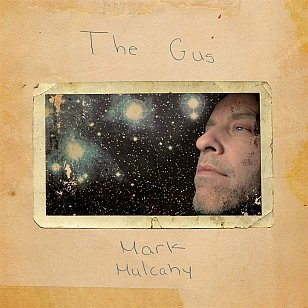 Given the admirers who appeared on the 2009 tribute album to him included Frank Black, Thom Yorke, Juliana Hatfield, Michael Stipe, the National and many other luminaries, you'd think this US singer-songwriter would be much better known.
He's released five albums under his own name (Elsewhere reviewed the last two) as well as those with his bands Miracle Legion (mostly defunct) and Polaris. He sang a couple of songs on J Mascis' Tied to a Star albuma few years back also.
So he hasn't just been sitting around the house despite album sales in inverse proportion to the high regard he is held in.
On a purely musical level, as we observed in those reviews, he can be hard to pigeonhole: sometimes a solo singer-songwriter, at other times fired up with a band.
But – as with the late Robert Grant of Willard Grant Conspiracy, for example – there is always a poetic, literary quality at work. And often fairly bleak. The words "Randy Newman" come to mind sometimes.
The opener here Wicked World, for example, is ballad about a guy who takes his dog for a walk and is shot at random, the female voice of his illicit lover by Rain Phoenix just adding another disconcerting dimension to a song which invites us to slow down while the wicked world turns. Mournful strings and a lachrymose harmonica add further pathos.
So, that's the cheery opener on a series of 10 songs – cleverly arranged from pop (Later for the Box) to grinding and declamatory guitars (Taking Baby Steps) – which probe that strangeness of people, the mundanity of daily life and this wicked world (Mr Bell is a blunt scalpel taken to present day American patriots).
People: Beware is a bit lumpy and highly cynical ("nothing bad can happen"), Daisy Marie is a pop song full of vengeful anger (think young Nick Lowe) and What If I Go Off With Bob? is a response to a Dear John telegram over furiously fuzzy guitar.
This might not be the easiest entry-level Mark Mulcahy album, but you can't deny he is a distinctive voice.
You can hear the album on Spotify here.