Graham Reid | | 1 min read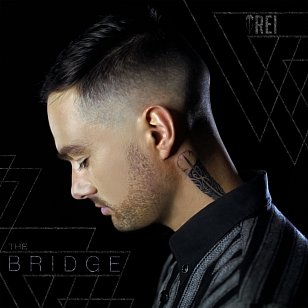 Auckland-based Callum Rei McDougal – aka Rei – came out of the gate fast; in 2015 when in his early 20s he picked up Best Maori Urban Album at the Waiata Maori Music Awards for his debut C.H.I.E.F.
And he repeated the trick with his second album A Place to Stand.
On this third album he again mixes the socio-political and the personal on songs here like Can't Stop Won't Stop ("I'm a product of colonisation . . . you can water down my blood but you can't water down my soul") and Fine Wine (the rather simple but catchy Fine Wine with "girl you fine, you like fine wine, and you keep getting better all the time").
Across these 14 tracks – with various local and international guests – he bridges genres from rap-r'n'b ballads (Gentle) to reggae-r'n'b (Too Easy with Lion Rezz) and dreamy r'n'b soundscapes (Flight Mode).
The self-analytical and affirmative Like Myself comes across on acoustic guitar.
He often sings of his journey to where's at now (Present, Flight Mode is about another night in the studio but what's happen outside of that bubble, the excellent groove-riding No Way with Tyna, the anxieties of Work in Progress with UK singer EL Waves) and of relationship issues (Work It Out with Amber Maya).
They also keep things focused and economic – everything here is astutely around the 3.30 running time – and you get a very clear sense that this has been honed over time to present an artist of breadth but also shaped into a coherent album of smart contemporary, soulful r'n'b pop.
There are places where you wish Rei might stretch himself more lyrically – it's a conspicuous shortcoming of much pop r'n'b/rap that repetition of a phrase is a default position – but over the running time you can't help admire his assured delivery, often mature themes, the classy co-production (with D Love who has done the job for Pieter T, Timmy Trumpet etc) and the warm but snappy mix (Chris Chetland).
But frankly, what do we know? The cleverly produced and arranged Good Mood is one of those lyrically repetitious songs, but on release late last year it clocked up to the top spot on the US Viral 50 chart.
The people have spoken, or at least clicked.
Commercial and urban radio should have no trouble finding half a dozen songs, at least, here.
You can hear the album on Spotify here.