Graham Reid | | 1 min read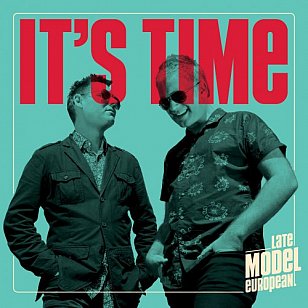 Two points of interest in this appropriately entitled album: it is the debut from this local pop-rock duo of Tones Thorburn and John Nelson (and friends) and it is also one of the first vinyl pressings – here in a handsome gatefold sleeve with lyric sheet and download card – from Holiday, the new central Auckland pressing plant/record store which is getting music onto high quality, locally pressed vinyl for the first time in almost three decades.
So . . . it's time.
Recorded in Roundhead, produced and mixed by Ben (Goldenhorse) King who also sang and played bass, this collection is mainstream adult pop-rock with its roots in the lighter end of 10cc (the very likable Seven), power pop (Summer Rain with Dianne Swann on backing vocals, Eyes Wide Open which has an AC/DC-cum-Kansas metal edge), hook-driven rock-radio ballads of the Seventies (the overlong Another Place), an edge towards the more expansive style of prog-rock (the closing, sky-scaling and synth-orchestrated ballad Moments) and lyrics about the loss of love or the salvation it can offer.
Although professionally executed, these songs bounce off many familiar touchstones and once too often you feel vocalist Nelson is stretched to edge of his range (notably on the power ballad Kiss the Sky and the undernourished She Flies).
So a debut album where that ease of familiarity could get it some traction at mainstream radio or a useful studio session on RNZ National.
It's Time is available on 10-song vinyl or you can hear it on Spotify here with an extra track Eleventh Hour.