Graham Reid | | 1 min read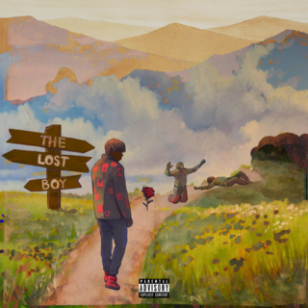 On a curated playlist for artists to watch in 2019, the 21-year old Cordae Dunston – aka YBN Cordae – out of North Carolina was included with the explicit Kung Fu from his YBN:The Mixtape.
That mixtape picked up artists from the YBN collective (Young Boss N*ggaz) and this is Cordae's debut album which credits 18 other producers, numerous Cordae co-wrote these with many others, and a guests list which includes Anderson.Paak, Chance the Rapper, Pusha T and others.
If that sounds like inchoate mess, nothing could be further from the truth because on this intelligent, often downtempo collection he addresses his struggle (uni drop-out, mental health issues) and success (in some rather funny images of what the latter means).
Musically he embraces jazz and gospel as much as contemporary r'n'b and the rap traditions, and although there is much of that profanity which the genre embraces, it is remarkably easy to set aside as you go on a musically slippery journey largely free of belligerent and declamatory rap and very few gangsta cliches.
He's made (in his own world) so he has something to say about his Then (Broke As Fuck) and his Now (Thousand Words), but he's also still young enough to celebrate Thanksgiving with family (and introducing his girlfriend), and embraces good days rather than the darker times.
Yes he brags a bit, throws in a few cornball lines, hits a mainstream flow and so on, but for a different debut in a genre prone to cliché and and bellicose self-aggradising YBN Cordae sounds like someone worth tuning in for.
You can hear The Lost Boy at Spotify here.