Graham Reid | | <1 min read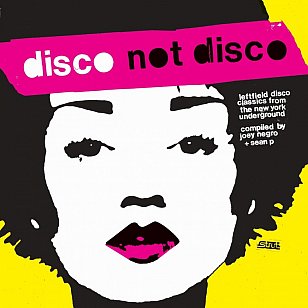 When this excellent collection of music – which is exactly as the title says – appeared on CD in 2000, it (and a subsequent volume) went past most people.
But it was terrific collection of music which had refined New York dancefloor sounds and Kris Needs' essay explained it all.
But as always it is in the grooves and there they were Yoko Ono's Walking on Thin Ice re-edited, Ian Dury's Spasticus Autisticus, an extended version of Material's Over and Over, Was (Not Was) with Wheel Me Out, Don Cherry's I Walk, the Afro-funk of Indian Ocean and more.
Compiled by Joey Negro and Sean P, the collection was subtitled "Leftfield Disco Classics From The New York Underground".
It was post-punk as much as anything in that the artists came into the game from very different directions but ended up under the same glittery roof.
So dance but disco, and disco not disco.
It now reappears in a new vinyl pressing (three albums) and on CD again.
Check it out.