Graham Reid | | 1 min read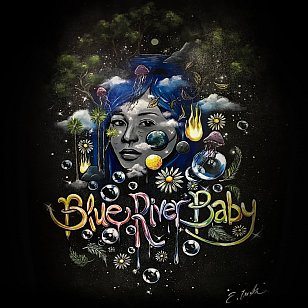 Released in late July when Elsewhere was busy, this debut album is out there for this Wellington band's national tour (see dates below).
Recorded live at Lee Prebble's Surgery studio, these eight songs morph between ballads and reggae-funk, psychedelic rock and soul (on the searing Crazy Town), and more.
Fronted by the powerful vocals of Ivy Padilla (think somewhere between Renee Geyer and Annie Crummer), they apparently commanded a huge crowd at the New Year's Eve festival in Nelson . . . and you can hear why because these are crowd-pleasing, beat-driven songs with smatterings of persuasive rock guitars and sax.
Their default position too often is the reggae-funk which Kiwis love in a live setting (Vigilante Panda probably goes down well live but doesn't stand much serious scrutiny here, unless it was deliberately written as a salute to Flight of the Conchords' parodies), the raps in Walk of Shame and the title track by MC Wizzard are urgent but unconvincing insertions in material which hardly required them . . yet songs like the slow and soulful Closer – which again drops to a reggae trope – show a much more interesting dimension to BRB.
The scale-scaling MOR-rock ballad You Go sounds built for a stadium with its vocal duet, hard rock guitar passages and keyboard denouement.
There are times when these songs would have benefited from refinement and focus rather than trying to accommodate so many styles, often within the same space (Backyard Town is seven minutes of shapeshifting between genres, Closer before the slip to reggae, the jazz-fusion direction of Think).
If they deliver live as they are said to, then this album bought at the gig will be a good memento.
But as a stand-alone item it is too catch-all and eclectic.
You can hear Blue River Baby at Spotify here.
BLUE RIVER BABY TOUR DATES