Graham Reid | | 2 min read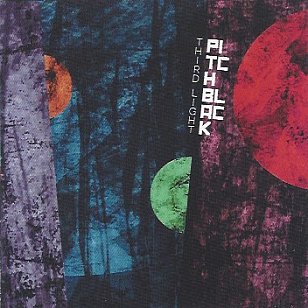 Most often known for their deep and profound electro-dub -- which often evokes the darkness of the New Zealand bush and power of the ocean-battered coastline -- here on their sixth album Pitch Black (Paddy Free and Mike Hodgson) surprise with a deliberately underplaying opening piece, The Silver World.
Its sonic landscape includes crackling, gentle swathes of electronica and a disembodied, distant and incomprehensible vocal loop. But the whole piece is bound by a melancholy and melodic piano part which is both simple and engrossing.
Aside from its unexpected beauty The Silver World serves notice that Pitch Black are still musical adventurers finding new modes of expression, but also that Piha where this album was largely recorded isn't always hunkering under morose and weighty skies.
This opener is an almost ambient journey through a warmer landscape of thought and memory.
In fact, even the following track One Ton Skank doesn't live up to its hefty title until a quarter the way through its eight-plus minutes as it paces itself into life over echoes and deep dub percussion, then layers ever more deeply until by the final urgent third the crisscross beat and percussion become more relentless and the sound piles up like a slo-mo car crash . . . before dissolving into space.
Later, Daylight Wasting evokes both the underwater world, deep space and twilight on a beach in a deftly throbbing soundscape, and A Doubtful Sound recorded live in London is the counterpoint as it opens with an uneasy vocal sample about those odd sounds experienced by American embassy workers in China ("was it this?") and as the music closes in it becomes suitably claustrophobic and the aggressive percussion more staccato.
Those are two emblematic ends of the spectrum on Third Light, and between are Artificial Intolerance (which opens with quirky computer blips while an undercurrent of something more disturbing forms in heavy chords and an eerily exotic melodic line beneath) and The Lake Within which is a beautiful meditative piece with piano and the wash of water.
The closer is Did You Get the Message inspired by climate change and Extinction Rebellion's confrontational activism, but rather than being an angry anthem it is a quasi-ambient piece with hints of impending doom and a wistfulness about what has already been lost. Along with The Silver World at the start, it acts as the reflective bookend.
After more than 20 years of music making, son et lumiere performances, separate careers and albums which reach across the spectrum from deep dub to dancefloor bangers, Pitch Black remain sonic explorers.
While some of this will easily fulfill their audiences' expectation live, the more downbeat and twilight reflections here point to a very different and rewarding sensibility at work.
You can hear Third Light on Spotify here.
Pitch Black Third Light Tour
17 October - Neck of the Woods, Auckland
19 October - Hawke's Bay Arts Festival
24 October - San Fran, Wellington
25 October - Nelson Arts Festival