Graham Reid | | <1 min read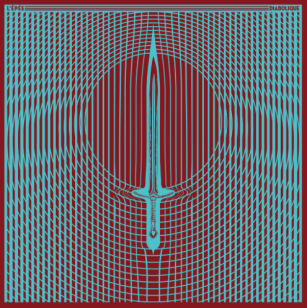 L'Epee is something of a psychedelic/drone/shoegaze supergroup. The small print of brianjonestownmassacre.com perhaps alerts you to the presence of mainman Anton Newcombe . . . but here too are Lionel and Marie Liminana of the Liminanas, and actress/model/singer Emmanuelle Seigner (Ultra Orange and Emmanuelle, and fiftysomething Mrs Roman Polanski).
They combine for 10 songs which brings together all those styles mentioned along with some of the glacial cool of Nico with the Velvet Underground, classic verse-chorus pop with sheets of exotic guitar wig-outs and garageband enthusiasm.
There's also Le Brigade des Malefices which has all the driving drone of early Pink Floyd behind Emmanuelle's dispassionate vocals (in French), and reference points in Lou Reed's solo career in the Seventies.
And interesting Middle Eastern percussion and melodies in places (as has been Newcombe's wont).
Theatrical, darkly dramatic, pathcy of course but at its best there are just enough pop structures to hook you in and plenty of mystery to let you be reeled in.
You can hear it on Spotify here.