Graham Reid | | 1 min read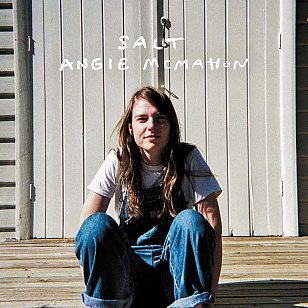 This album-length debut (11 songs over two sides of vinyl) pulls together a few of this powerful, mature and vocally gripping twentysomething Melburnian's previous singles.
But as Angie McMahon doesn't seem to have damaged our charts with any of them we can just take this as a complete and discrete work – and frankly her singles sound more like strong, emotionally wrenching album tracks rather than radio-friendly guitar-driven indie-rock.
McMahon has an assured voice which could drive in nails from a distance (try Push if you doubt it), but also possesses a powerful vibrato as well as a sensual ennui. She couples these with strong production dynamics and sometimes necessarily brittle guitar work (check the barbed wire sound of the stabbed chords on the aching anger of Missing Me, "loving you is lonely, you better be missing me").
There's some of the downbeat Velvet Underground in her musical substructures (behind the depressive reflections on Pasta which bursts into Chrissie Hynde-rock at the midpoint) and she doesn't spare her emotions here as she opens up about emotional need, damages done, uncertainty and self-analysis. There are wounds, and here is Salt.
But none of this comes over as music-as-therapy but rather the grist for a writer handling her emotions, wrapping them into commanding songs and punching them home (or pulling back as the feeling requires).
This is serious music for adults who don't demand easy hooks or bangers . . . but debut albums don't come much more authoritative than this.
You can hear this album on Spotify here.