Graham Reid | | 1 min read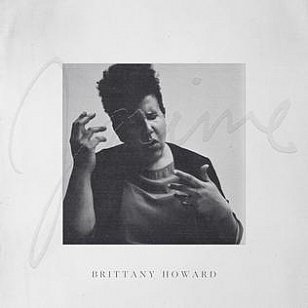 Among the many remarkable songs by Alabama Shakes, the band fronted by Brittany Howard, was Don't Wanna Fight on their 2015 second album Sound and Color.
In the song she repeats the line "don't wanna fight no more" and it changes meaning, from anger and confrontation to hurt and despair and a woman breaking down defeated by it all.
Howard has an extraordinary and expressive range (from rock and soul to funk and elements from hip-hop), so expectations were high for this debut solo album which has the small band of Robert Glasper on keyboards, jazz drummer Nate Smith and Shakes bassist Zac Cockrell behind her guitar and vocals.
Given her genre-defying style, that band slots right in to deliver some pre-Prince/Sly-style funk, neo-soul, slippery psychedelic funk-rock and more. It also comes with vocal samples, contemporary politics and some intensely personal reflections about growing up in the South as a mixed race kid (the lean funk of Goat Head which also asks, "My heroes are black so why God got blue eyes?".
There is heart-aching beauty here on her own confessional Georgia ("I just want Georgia to notice me") which begins as a spare ballad about a childhood crush on another girl but becomes an intensely claustrophobic piece under the pressure of Glasper's synthesisers which move it from the church to the mean streets. For some it might seem to overplay its hand but the beauty at its core remains discernible.
Stay High is part stoner paean and love song in the manner of falsetto Prince; He Loves Me – with a vocal sample from a black preacher – is soul-funk testify for a God which forgives rather than exacts retribution; Presence is close to Nina Simone channeled through Glasper's spacey jazz-soul.
13thCentury Metal is her statement of intent spoken behind a nagging Glasper riff and urgent drums which unfortunately bury her too much. What succeeded on Georgia doesn't on this one.
Jaime – named for her sister who died of cancer when Howard was 13 – is an album which demands attention (the closer Run to Me aches with emotion through deliberate distortion) and if it doesn't always hit its marks you are never in any doubt about the targets or where her shots are coming from.
You can hear Jaime at Spotify here.