Graham Reid | | <1 min read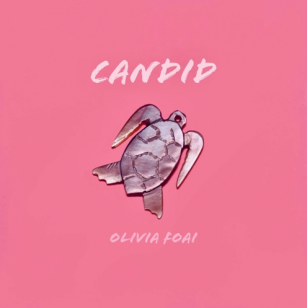 Olivia Foa'i is just one of the many talents in the Foa'i family.
Their long-running and globally-recognised band Te Vaka, in which Olivia sings and dances, is helmed by her Grammy-nominated father Opetaia and appeared on the Disney soundtrack for Moana. In 2017 he received the "International Achievement Award" in the New Zealand Music Awards.
Here Olivia steps forward with a charming and classy album which places her eight originals part way between contemporary r'n'b-influenced pop (ballads, beats) and the engaging pan-Pacific sound of Te Vaka (chiming acoustic guitar, log drums).
Brother Matatia (drummer, singer, actor) helped co-produce much of this (also appearing on My Way) and LogTronix drummer (electro-pate) Nase guests on the humid dancebeat-driven pop of the appropriately titled and slightly steamy Tropical.
His beats are also the driving force behind the haunting closer Aulelei.
There's a very soulful side to Olivia Foa'i as on the delicate Home, and especially the bilingual Fai Pea which could only come from the Pacific, and which also takes you right back to the yearning and spiritual opener Grounded.
In fact, as the country prepares for the (hopefully) long and languid days, Candid's sophisticated blend of traditional and contemporary sounds -- check Hau La by way of example -- comes off like the perfect soundtrack under summer skies.
She even makes the undercooked and somewhat overreaching piano ballad Grey feel warm.