Graham Reid | | 2 min read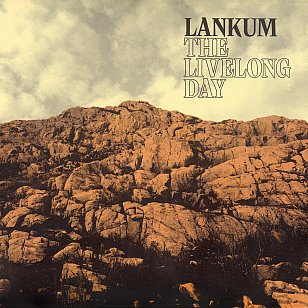 Many decades ago I wrote an essay for a glossy monthly about The Joy of Music.
It was a celebration of how music of all persuasions can inform and enrich your life. I did however say that I could barely abide earnest folk music and reserved a special place in Hell for most Irish music which I found to be either irredeemably glum or mindlessly cheerful.
Well, time wounds all heels as they say.
And let's be honest, our definition of "folk" has been broadened over the decades.
But frankly my heart sank when I received this double vinyl (beautiful gatefold incidentally) because all I knew of Lankum was they were Irish, played folk music and damn if the first track wasn't that hoary Wild Rover.
Later on the album were songs with foreboding titles: Katie Cruel, The Dark Eyed Gypsy, Hunting the Wren . . .
I note too that John "Spud" Murphy is credited with "metaphysical counselling".
Nothing about this suggested it could be my music.
But . . .
Their 10 minute version of The Wild Rover is astonishing: a Velvet Underground drone underpins it, it sweeps you up in its oceanic surges like orchestrated minimalism, the voice of Radie Peat slips in as another monochrome instrument but full of yearning, and they even include the seldom heard but important final verse.
It is breathtaking . . . and in truth doesn't sound anything like whatever idea of "Irish folk" you might have in mind.
Their seven minute The Young People which follows is more akin to the grim acoustic Irish folk of cliché (its glum: it starts with a hanging and informs that young people grow old so there no good news there folks) but again they layer a drone of strings across it to create an unnerving effect and make it the logical sequel to that opener.
And as with Lennon's I Want You (She's So Heavy), it repeats on itself gaining in intensity and volume as it rides out its final minutes.
Lankum bring tradition to these songs but also a 21stcentury consciousness, and so Ode to Lullaby and Bear Creek on the second side are subversive instrumentals, the former is closer to something like the Penguin Cafe Orchestra's eerily ambient Sinking of the Titanic (submersive as much as subversive?), the latter based on old American folk tunes seeming to rise out of the dark depths and dance on the deck of the still-sinking ship.
This is moody and brooding stuff, and the story of the prostitute Katie Cruel (which takes its lead from Karen Dalton's version on In My Own Time) is achingly slow and grim, guest vocalist Katie Kim sounding as if she's singing with her feet in the grave.
Everywhere here are ancient harmonies and drones which grip, nothing is hurried, The Pride of Petravore is a disconcerting sonic revision of an old hornpipe tune and the final piece Hunting the Wren is a song of suffering and outcast women taken at a funereal pace.
Never thought I'd say this about an album of Irish folk, but this – closer to art music than a night in a Dublin pub – is extraordinary.
You can -- and maybe even should -- hear Lankum's The Livelong Day on Spotify here. Double vinyl with download code through Rhythmethod.
And here is a 2017 interview Trevor Reekie of RNZ did with the band's Ian Lynch