Graham Reid | | 1 min read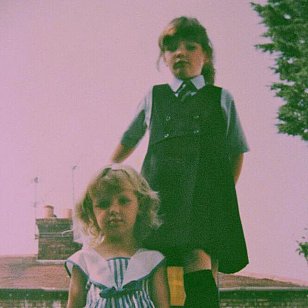 This Auckland-based three-piece of Hayley Smith, Simon Buxton and Sean Martin-Buss deliver up a frequently exciting mix of power pop-cum-shoegaze songs which are as melodic as they assertive.
Smith has a voice which can sit effortlessly as a tuneful dream-pop element in songs like the guitar fuzz of U 4 Me and the drone of the thrilling surging intensity of Out of Body Experience, but also play a straight bat to cleaned up, menacing pop balladry (the suitably monotone delivery on Depression) and even a kind of damaged romanticism (the Gothic gloom of Defense Mechanism).
This is a band and a debut which has considerable fire-power in its guitars (the JandMChain/half-buried buried Ronettes crunch of Dead Together) but also nails down drilling synth drums (Talk Show Goth).
The weakest piece is unfortunately the instrumental right at the end (the title track,which draws attention to it) which seems like an overlong afterthought and a step away from the tautness of everything which has gone before.
There is scouring emotional analysis here and yet this never feels like it is music as therapy, rather a real exploration which pulls the listener along, especially in the first half of the nine pieces.
Out of some obvious influences, Dead Little Penny shape something which is cold and dark but also sometimes luminescent, and clinical but human.
Impressive.
Dead Little Penny launch this debut album at Auckland's Wine Cellar on November 15th with support from Creme Jean and The Feastie Boys.