Graham Reid | | <1 min read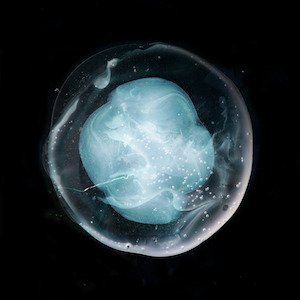 Amusingly, we previously said of this
ambient-cum-soundtrack-cum-classical duo
who were on the fascinating
Erased Tapes label
that their work ensured anything on that label would grab our immediate attention.
They are now on Ninja Tune.
This stately and sometimes funereal music opens with Our Lord Debussy where sweeping slo-mo strings and dark piano chords set the tone for pieces with titles like Sullen Sonata, The Slow Descent Has Begun, A Minor Fifth is Made of Phantoms and Keep It Dark Deutschland.
Oh, and there's Aqualung Motherfucker, which is no less melancholy than the others a synths drift slowly across the frame.
These are deep immersion, cinematic pieces – they have done two soundtracks previously – and you can imagine anyone writing a screenplay set in the far north of Scandinavia or looking out on a bleak Icelandic landscape will have this on repeat.
You can hear The Undivided Five at Spotify here.