Graham Reid | | <1 min read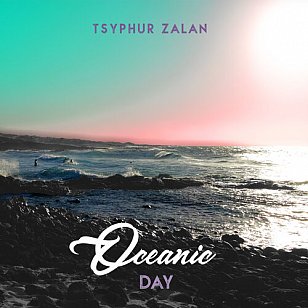 American composer Tsyphur Zalan – not his real name, it's Christopher Bono – here offers the second part of his Oceanic Trilogy which began with Oceanic Dawn (on Spotify here) and will conclude with Oceanic Dusk (which he promises will be "darker and moodier").
Essentially there is an ambient quality to these albums where synths and a disembodied, distant voice take Eno's innovative work into a shadow-filled empty room where a chill breeze blows, distant waves lap outside and spectres flicker up the walls.
Or maybe you are in a remote temple where the sound of impending enlightenment arrives like a droning semi-trailer ready to roll lightly over you.
However you hear it – you're in an empty space capsule adrift far beyond human contact? – this is not New Age/massage music designed to make you snooze but rather a more present and imposing kind of ambient sound.
So don't let that album title seduce you into thinking of summer days by the seaside.
Zalan has created something rather more challenging, but also quite immersive here.
It's good. Even the posted track Butterflies has a sense of disorientation about it.
The "moodier" Oceanic Dusk due later this year might be quite disconcerting.