Graham Reid | | 1 min read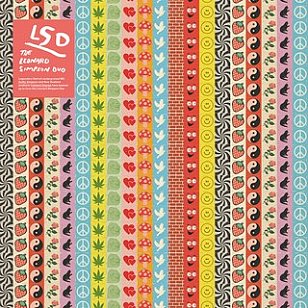 Well, this . . . . interesting.
The duo here are Detroit MC Guilty Simpson and acclaimed New Zealand producer Jeremy Toy (here as Leonard Charles) and although the album's title is an acronym of their band name it also refers to woozy feel of these laidback beats and grooves, and the sonic textures which are malleable, drifting and sometimes languid.
MC Simpson has a stentorian authority and if some of the rhymes are clunking or repetitive (Breaking Bread only survives courtesy of Toy/Charles' contribution) he can frequently nail it (GUILTY, again an ambient soundscape for Toy/Charles).
Some promo blurb would have us believe that much of this was inspired by "rare acid influenced records from New Zealand's 60s and 70s" but frankly that sounds like a pitch for the US market seduced by the obscurity of that reference . . . and you certainly won't discern House of Nimrod, Space Farm et al in these pieces.
What will leap out is the sample from Marlon William's Nobody Gets What They Want Anymore on Nobody, and apparently Citizen Band's In a Lifetime is sampled for My Inspiration (not a CB piece I'm familiar with, it isn't on either album).
There's some supple funk grooves laid down here as on Friends (in which Simpson calls a few into question), more dreamy sonics as the counterpoint to Simpson's sometimes snarky Message to My Ex and some guitar soul-funk on the far too short 52 seconds of Grass. There are a couple of such brief interludes which only serve to tantalise and little more.
This is an interesting more than essential album but it should serve a decent purpose, to get Jeremy Toy's name in front of a US audience because it is his contribution to LSD which sets this apart from the pack.
You can hear LSD on Spotify here.