Graham Reid | | 1 min read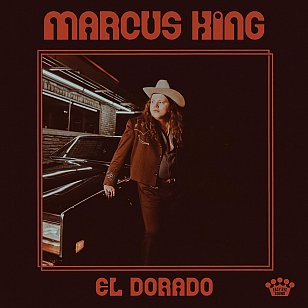 Produced by Dan Auerbach (Black Keys), South Carolina's Marcus King is here on his debut solo album (after three with the Marcus King Band) given some gentle soul settings for his slightly burned vocals which have already had many reaching for the Young Rod comparison.
And certainly at times you can hear Stewart, more the slow side of his Atlantic Crossing than the earlier and more raw Old Raincoat/Gasoline Alley albums.
Although if you don't start thinking of Handbags and Gladrags/Maggie May as King tells his growin' up ballad Young Mans Dream and during Beautiful Stranger we'd be astonished.
King works a higher and often falsetto range (the disco-funk influenced One Day She's Here) and when he gets more aggressive (Say You Will) he sounds propelled by rock guitars more than his vocal strength.
But it's when he drills down into rocking country-soul (Turn It Up, the lovely Wildflowers and Wine) or familiar Southern boogie (The Well) where something distinctive comes through more persuasively.
Auerbach has brought in some star-power songwriters (Paul Overstreet among them) as well the cream of Nashville players from Elvis sessions and string players, so this is a a heavy nudge for this 23-year old who has been playing for money since he was 11.
Perhaps too often (Sweet Mariona, Break) this eases back into pleasant MOR soul balladry with just enough country to make it more convincing.
However from what we've read, Marcus King is someone to see live and doubtless the more assertive material here – the rockabilly-cum-Southern soul of Too Much Whiskey which you'd love to have heard Elvis do in the early Seventies – will be given a bit more heft in concert.
In that regard there is good news as he and his band play in New Zealand soon.
Familiarise yourself with this at Spotify here.
Marcus King, Powerstation, Auckland April 16