Graham Reid | | 1 min read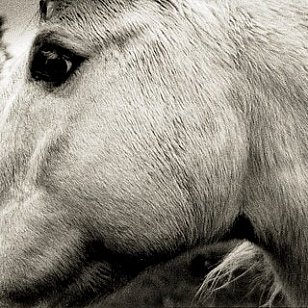 You'd have to be well embedded in the genre to know that this trio of songwriter/playwright Anais Mitchell, Eric D Johnson (of Fruit Bats) and Josh Kaufman are an American "folk supergroup", but among the many contributors are perhaps more familiar names such as Aaron Dessner (the National), Bella Blasko and Justin Vernon among many others on hand across these 10 songs, many of which may seem vaguely familiar as older songs recast.
For example here is a vocal version of the old ballad Blackwaterside which has come down to us through Led Zeppelin's instrumental Black Mountain Side via Bert Jansch.
Elsewhere the understated Mountain Rain brings the ballad of John Henry and his man Vs machine story into something a kin to a brief, downbeat 21stcentury parable about how we are beaten by technology.
There is old gospel here set as chiming guitar folk (Jane Jane where Johnson and Mitchell face off as counterpoint duo) and the title track/band names Napoleon who sends the foot soldiers out but it becomes a dreamy lament about yearning for home and again has a contemporary resonance. A universal soldier's lament, in fact. With weary saxophone.
These songs connect to long traditions of American and English folk, but in their gentle co-joining also touch lightly on country ballads (The Roving, Lowlands with Blasko, the sound of the church on Bright Morning Stars) and so should have wide appeal in the worlds of Americana and folk.
As is so common in lyrics such as these, there is a melancholy sense of loss in the heart but these are delivered with such sensitivity and often poignancy that they seem very contemporary -- if sometimes polished fragments -- and not locked in amber.
Quiet strength everywhere.
You can hear this album at Spotify here.