Graham Reid | | <1 min read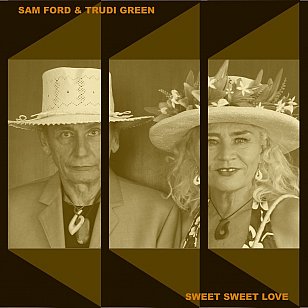 With the kind of professional ease which comes from decades of playing, writing and immersion in soulful songs which might have come from America's South, Sam Ford and Trudi Green here gathered many old familiars for recording sessions in London (where they lived for more than a decade) and various Auckland studios.
The result is a delightful 14-song album of understated, utterly engaging, often intimate originals with tight horns, emotional vocals and memorable hooks.
There is deep soul here (1 Step 2 Far, the utterly gorgeous Come To Me with it's lyrical detail and Memphis horns), witty and upbeat soul steppers (Who's Yudu?, Smoocher, the New Orleans-woozy Sweet As), late-night soul-blues (Bedtime for Baby, the Al Green-influenced Let the Tears Flow and Counting the Cost) and thoughtful slo-mo soul like That's How it Works which opens with "that's how it works, you fire a shot and it hurts, I fire back that makes it worse . . ."
That insightful kind of lyrical economy is everywhere here and an unburnished honesty in these deliveries also.
The titles of the final two tracks sum this one up: I'm Still Here (a sad, country farewell from one who can't leave) and Sweet Sweet Love.
They are still here, and this is indeed sweet.
Trudi Green answered one of our questionnaires here, and Sam did here.
ELSEWHERE ENCOURAGES ITS READERS TO SUPPORT NEW ZEALAND ARTISTS BY BUYING THEIR MUSIC DIRECTLY RATHER THAN STREAM THROUGH SPOTIFY WHERE THEIR RETURNS ARE NEGLIGIBLE