Graham Reid | | 2 min read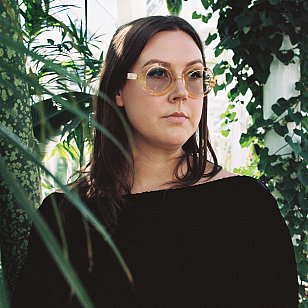 Some decades ago there was a lengthy promotion aimed at New Zealanders which went, "Don't leave home until you've seen the country".
Which is admirable and was designed to promote local tourism.
I'd add, "And once you've done that get yourself out into the world as soon as possible".
There is quite often an unthinking parochialism – right now bordering on xenophobia – in Aotearoa New Zealand which manifests itself in a belief that we are "100% Pure New Zealand" (that is an ad slogan, not a fact) and that our natural environment is unequalled anywhere.
Yes, this is a very beautiful country, but they are called the Southern Alps because . . . ?
That also comes through in a downscaled and inward-looking way in singer-songwriters, many of whom don't see beyond their own relationships and bedroom walls. If nothing else they need to leave home and see the country, but better, just get out into the world for wider experiences and different perspectives.
A decade ago – and a few times since – we published a review of an album where every song was from the first person singular perspective addressed to the invisible "you".
That approach can frequently shut the listener out as the songs are just so introverted.
Time to get out of the bedroom, or the folk club.
To her great credit Nadia Reid, with this exceptional album, has remained true to her singular vision of Self but has widened her lyrical parameters. That's what happens when you get out into the world as she has been doing for a few years now, to increasing international acclaim.
On this album – which takes its title from an interview comment by Janet Frame and refers to a sense of separation – there are references to Stansted, Canada, Norway, Spain, the US West Coast and more.
There's even a terrific jangle-pop song here which appropriates its title from the Canadian national anthem, Oh Canada, and she yearns about wanting to go there while noting, "all the traveling I have done".
And just as these lyrics reach wide for their imagery and references while still being personal, so too do their musical settings with smart arrangements for strings and horns.
Over these 10 distinctive songs which address disappointment, rediscovering love, departures and arrivals which aren't always literal – Reid remains conversational and intimate in her delivery, as heard on All of My Love, High and Lonely and Heart to Ride.
All these journeys, departures and new encounters aren't easy of course, there is self-doubt on Who is Protecting Me but acknowledges she's "making friends with who I used to be" on the wonderful closer Get the Devil Out.
There is an upside of course: Other Side of the Wheel about emotional space and distance came from a self-imposed writing retreat on Italy's Amalfi Coast and delivers as pure pop: "I feel free for the first time".
Out Of My Province is a slightly deceptive title which suggests more dislocation than is evident in places. She sings with much more assurance and resonance here than previously and her songs are also stronger.
On Oh Canada when she sings "all the traveling I have done" the sentence ends with "I don't know what I'm looking for".
Maybe, but she seems to have found a very secure place from which to write and create.
On her previous Preservation album was the song Reach My Destination.
Here she sounds as if she has.
It's not a physical place but it's a long way from the echoes off the walls of a bedroom or folk club.
.
You can hear this album on Spotify here.