Graham Reid | | 1 min read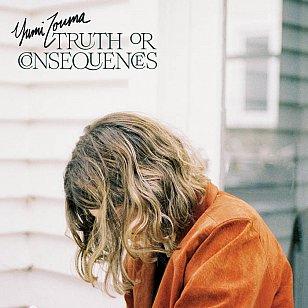 About now we might have expected this New Zealand band to be touring on the back of this new album, but as with many artists they've had to take to the internet to play for their audience.
Good on them.
But let it be said, this third album is a very lightweight slice of synth-pop which frequently has about as much texture as a meringue and is just as overly sweet.
In places they locate themselves between the most ethereal early Eighties synth-pop and the current vogue for weightless dream pop which seems designed to neither impose itself or
Songs like Sage are affectless and anodyne although, as with everything here, cleanly produced.
Right Track/Wrong Man and Cool for a Second were released as singles which usually suggests some attention should be directed their way, but neither stand out from the overall pastel tone and lukewarm mod here.
About half the songs kick in with a synth-drum pulse so aside from the lack of emotional depth on display vocally there is also a same-same quality throughout.
Magazine Bay towards the end seems to aim for something of more consequence – a little urban/tropical – but it arrives to late and evaporates as all these songs do.
This is pleasant and some people like that, but these 33 minutes simply go by like tepid breeze.
Yes, very pleasant and pretty even, but largely unmemorable.
You can hear and buy this album at bandcamp here.
ELSEWHERE ENCOURAGES ITS READERS TO SUPPORT NEW ZEALAND ARTISTS BY BUYING THEIR MUSIC DIRECTLY RATHER THAN STREAM THROUGH SPOTIFY WHERE THEIR RETURNS ARE NEGLIGIBLE