Graham Reid | | 1 min read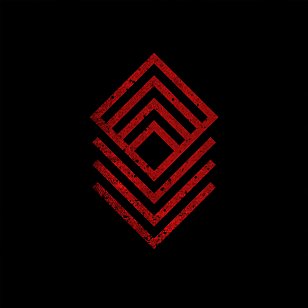 You have to hand it to this former Auckland hard rock band who relocated to Australia's Gold Coast.
It might have taken them eight years for this follow-up to Living to Write The End but the album's title plays right into the zeitgeist.
And the quiet two minute intro track sets it up with "this is the sound of breaking down" before the abrasive guitar riffery arrives on Chaos. Although here again they subvert preconceptions because singer/guitarist Steve Gibb doesn't deliver the expected roar'n'rumble but has – in the opening verse at least – a higher pop style which hooks you in. (Satan's yowl arrives much later, from bassist Elliot Burton at a guess).
Thereafter, driven by some ferocious nail-gun drumming by Brad Vickers and embellished by guitarist Gray Vickers who eschews showy solos, TFW deliver a straight-ahead set of songs and arrangements which are tough-minded and fist-tight rock with just enough ambitious hard-prog manoeuvres (Silent War, the closer Nothingland with keyboards) and some effective hard-rock pop (Slow which is anything but) to shift them from the centre lane.
Produced by Luke Palmer (Dead Letter Circus guitarist) and Matt Bartlem, and supported by a crowd-funding campaign, This is Not a Future delivers rage and anxiety in equal measures but with heroic glimmers of hope (the terrific and quieter Rock Bottom where guitarist Gray takes rare and effective solo space, the massive Over and Over).
And they aren't afraid to showcase a considered ballad (Before I'm Gone making a nice breathing space and centrepoint) before putting pedal to the metal again (Knots) or bringing the hammer down (Bravery).
So not quite the full-on hard rock fury you might expect (plenty though) and some may pick at it for that.
But this highly disciplined sound is what they wanted to make, and had eight years – between bouts of considerable touring and support slots – to think about it.
.
You can hear and buy this album through the band's website here.
.
ELSEWHERE ENCOURAGES ITS READERS TO SUPPORT NEW ZEALAND ARTISTS BY BUYING THEIR MUSIC DIRECTLY RATHER THAN STREAM THROUGH SPOTIFY WHERE THEIR RETURNS ARE NEGLIGIBLE