Graham Reid | | 1 min read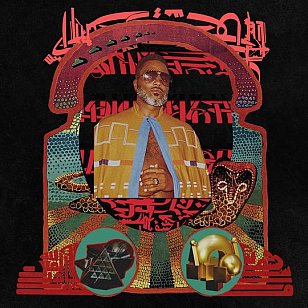 Less a hip-hop duo – as they are often described – but more like musical constructivists, Shabazz Palaces out of Seattle have offered some seductive and game-changing albums in the past decade.
Their most played track on Spotify for example is the hypnotic and downbeat Shine A Light which utilises the romantic strings from Theme From a Summer Place to great effect, and they are so cross-genre that they are on Sub Pop and recorded live at Jack White's Third Man studios.
This time out however the duo is just down to founder Ishmael "Butterfly" Butler – now in his 50s and formerly of Digable Planets – who here offers a somewhat unfocused but sometimes engaging album of sound design pieces with speaker-panning spoken word, rap and Vocoder vocals woven through its often walking pace, downer grooves.
There's some kind of sci-fi conceptualism going on (each side of the vinyl opens with a sampled "portal") but the overall conclusion is you are admiring the production and effects more than the album as a whole.
The slow-to-start but broody Bad Bitch Walking might have slipped off a RZA soundtrack and elsewhere tiny touches of Afrofuturism peak through, but not enough to link this with that neo-jazz movement.
The final six and half minute Reg Walks by The Looking Glass – the best track by some margin, with an unnecessary coda – is the sampler/place to start to check out if this somewhat different Shabazz Palaces experiment is the one for you.
.
You can hear this album on Spotify here