Graham Reid | | <1 min read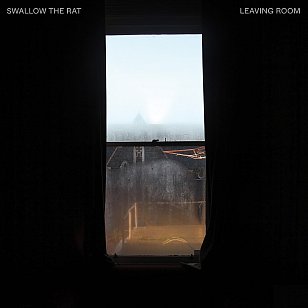 This Austin Tx/Auckland NZ band have opened for Gang of Four and Sebadoh and – not having witnessed that – we'd guess they were a well-judged support act given their 10 gritty, post-punk-with-songs attitude on this second album, and first through the label/online store Shifting Sounds (London, Austin, Melbourne).
An aborted trip to play SXSW – cancelled on account of Covid – means this album arrives without the benefit of any live promo.
Pity, because the coiled energy here (the standout Bird of Ill which starts as a bright and soaring guitar rocker then gets darker and more intense, the doom-laden/Mark E Smith-like Cold Moon, the wall of distorted sound on Echoes of a Tide) deserves to be heard in a live setting.
But it isn't all challenging if sometimes familiar and dogged indie.rock: New Cross is power-pop wound up tight'n'loud and shoved through a grinder; the gripping Chromos deploys an attractive Middle Eastern tuning and progression which becomes expansive around the midpoint; First World is increasingly dense and atmospheric jangle-pop; Leaving Room has some of the Clean's early minimalism propelling it . . .
Billy seems surplus to requirements however.
Swallow the Rat won't be everyone's cup of meat and you do sense even better will come from this source.
But for now there's ample diversity, engagement and energy here to make it very persuasive after a few plays.
This album can be heard and purchased through bandcamp here