Graham Reid | | <1 min read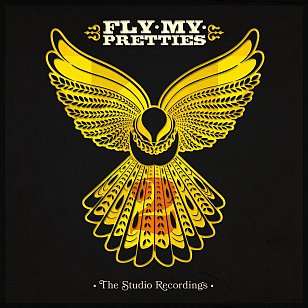 Fly My Pretties' reputation rests on performances but their latest is a studio recording, their first after half a dozen live releases.
Most of the songs are familiar: Pryor revisits Singing in My Soul, Mitchell returns to her lovely Apple Heart, Samuel Flynn Scott crafts a more haunting treatment of Quiet Girl, Ryan Prebble digs into the rolling funk ofIt's Never Blown Like It's Goin,there's a terrific double-whammy with Coddington's string-embellished folk ballad Garden and Tomlins' gospel-influenced miniature Angels . . .
And Bailey Wiley really steps up for the soulful r'n'b Take It From Meat the album's centre.
Pretties' mainman Barnaby Weir doubtless wanted these songs given the sonic attention they deserve and loyalists ensured this went top five on the New Zealand album charts first week in. That's popularity.
It's official, summer's here.