Graham Reid | | 1 min read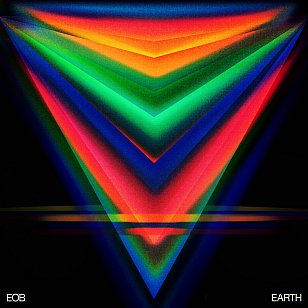 The EOB here who also doesn't appear on the album cover is in fact one Ed O'Brien, more widely known as a guitarist in
Radiohead
.
That he slips this out with little fanfare around his reputation is admirable, and as a debut under his own name it is clearly an album with more modest ambitions than what bandmate Thom Yorke explores on his solo outings.
O'Brien – with a cast which includes Laura Marling on the brief folk ballad Cloak of the Night, drummer Omar Hakim, Radiohead bassist Colin Greenwood and others, co-produced with Flood and Catherine Marks – aims for a more muted and even mellow vibe on pieces like the acoustic-framed then beat-driven eight minutes-plus Brasil.
To hear him speak of Primal Scream's Screamadelica as an influence makes some sense, although you'd dial it down to something more rural than clubland, more personal and philosophical than put-your-hands-in-the-air.
Which makes sense because much of it was conceived and written in Brazil where he and the family lived on a farm for a while.
There's a deep folkadelic feel in many places here (Deep Days, the cool wafts of Sail On) but the opener Shangri-La and the stuttering beats of Olympik (also eight minutes-plus) head more into that Screamadelica clubland direction.
O'Brien doesn't have the most distinctive of voices on the more naked performances (Long Time Coming) and it mostly plays its aces early, but he reveals an admiration for Anglo-folk (the acoustic Mass) and takes a decent swipe at those who profited from the Global Financial Crisis in the brittle Banksters.
Yes, a modest album on many fronts, hardly essential but a decent enough stake in the ground if he wants to take the solo career further.
.
You can hear this album at Spotify here