Graham Reid | | <1 min read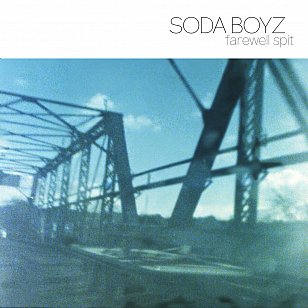 Elsewhere has occasionally said we'd sometimes rather hear the debut album by a young band than the sixth by a careerist.
That's because young people often play with enthusiasm and as if they have invented the genre whereas those who've been around the traps . . .
Soda Boyz, a self-styled slowcore trio from Palmerston North via Wellington, work an interesting set of dynamics from spare and spacious chords (and sometimes silence as on Home Again, the miniature Fader II) to obstreperous thrash and howl where vocalist Felix is right at the end of his range and power, and sometimes reaching beyond it (Bad Friend).
At times here there is an aggressive and focused minimalism which builds in intensity through tension/release (Renamon) and at others a kind of increasingly oppressive romanticism (the damaged beauty of the nearly six minute Spit).
Farewell Spit follows a previous EP and while you sense this is not the best this trio is going to achieve (Saigon II at the end with guest cellist Olivia Grace Wilding points in an interesting direction), it is a bold enough statement of quiet intent in self-defined and distinctive territory.
.
You can hear and buy Farewell Spit at bandcamp here