Graham Reid | | <1 min read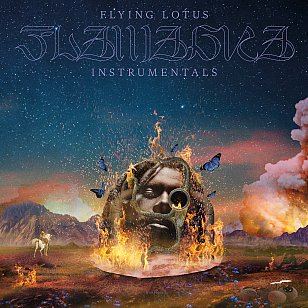 Now this is very interesting, the somewhat uneven Flamagra album by Flying Lotus released in the middle of last year now reappears in a Deluxe edition with an extra iteration where many of the tracks with vocals now reappear as instrumentals and remixes.
If the half dozen or so vocals tracks on the over-stacked first version – 27 tracks of mostly fast-turnaround short-concentration – took the listener into different aural encounters because of the diversity of guests and styles, now there is more coherence, fewer vocal distractions and somehow the shorter pieces (many fewer than 30 second soundbites and ideas) now seem to merge into a more integrated whole.
This iteration also allows for a more immersive experience and the quirkiness of some pieces fit better within the arc.
You can hear and compare the original album with its instrumental edition on Spotify here.