Graham Reid | | <1 min read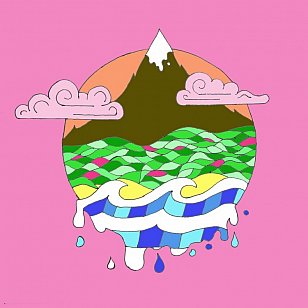 Marshmellow is acclaimed singer-songwriter/soundtrack composer Marshall Smith who has been a Silver Scroll finalist and by his own account 2000 tracks published across the globe.
He is also the managing director of The Sound Room . . . . so doubtless has the sonic artillery at hand, certainly enough to record these 12 originals (and a slightly bloodless cover of Peter Gabriel's Here Comes the Flood with Nick Jones on violin and viola) while in lockdown.
No doubt he had many of these crafted pop-rock songs in his hip-pocket, some being slightly mid-period Bowie, others neatly part of a trickle-downof Britpop or melodic, early Eighties dancefloor-directed synth-pop (the slightly dark Dogs of Brazil).
Some of these pieces in the last half are a bit undernourished melodically (Playing Around, Faded Blue T-Shirt a bit accidentally Conchords) and there's a sense of a clearing house collection about this. Editing would have made for a more consistent and stronger showcase of mainstream pop-rock songs, which sound more like album tracks than singles.
You can hear this album on Spotify here.